What is a rubber expansion joint?
A rubber expansion joint is a flexible connector consisting of natural or synthetic elastomers, fabric, and when necessary metallic reinforcements. The rubber expansion joint is used to provide stress relief in piping systems due to thermal and mechanical vibration and/or movement.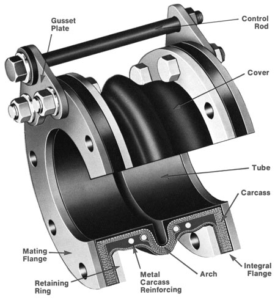 What are the advantages of using a rubber expansion joint?
There are many advantages to choosing a rubber expansion joint:
1 Minimal Face‐to‐face 6 Corrosion resistant
2 Lightweight 7 Erosion resistant
3 Low movement forces required 8 No gaskets required
4 Reduced fatigue factor 9 Acoustical impedance
5 Reduce heat loss 10 Greater shock resistance
Cooperate with JS FITTINGS, you will enjoy the following benefits.
We respect your privacy and will not share your personal information with third parties or partners.