Double Sphere Rubber Expansion Joint
The Double Cablesphere is the result of adding the Metraflex innovation of factory-installed control cable to the Doublesphere.  The control cables restrain the hydrostatic end load so there is no need for control rods.  The Double Cablesphere handles more movement than a Cablesphere and provides all the value. The Double Cablesphere's cables limit the extension of the joint, so it is primarily a pump or equipment connector.  It can also be used as an expansion joint if EJMA guidelines are followed. Control rods are not needed.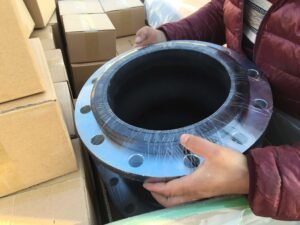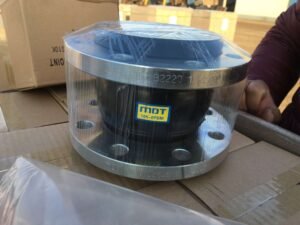 FEATURES
Provides sound and vibration isolation.
Gaskets and packing are not required.
Floating flanges allow for easy installation.
Prevents piping system and equipment breakdown by absorbing elongation and contraction caused by temperature variances.
Absorbs water pulsation and minimizes water hammering.
Cooperate with JS FITTINGS, you will enjoy the following benefits.
We respect your privacy and will not share your personal information with third parties or partners.