Galvanized Steel Pipe
Galvanized steel pipe is a carbon steel pipe that is coated with a protective layer of zinc. The zinc layer served as a sacrificial layer, it will get rust before the carbon steel under neath it. Galvanized steel pipe includes Two types: hot-dipped galvanized steel pipe and cold galvanized steel pipe. The galvanized layer will strengthen the anti-corrosion performances of steel pipes.
s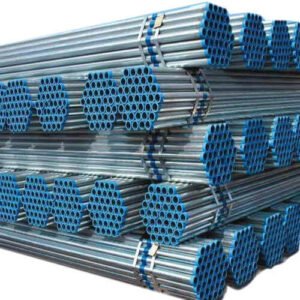 Galvanized steel pipe types
Galvanized steel pipe includes two kinds:
1. Hot dipped galvanized steel pipe.
2. Cold galvanized pipe, also called an electric galvanized pipe.
Benefits of Galvanized Structural Pipe
Coated in zinc, galvanized steel pipes are protected from oxidation and rust, which ultimately prevents deterioration of the pipe. They are a great option when you need to protect your steel pipes from a corrosive environment. The protective quality of galvanized pipe is created through a hot-dipping process, where the zinc then provides a protective layer that will rust away before any of the steel is affected.
Cooperate with JS FITTINGS, you will enjoy the following benefits.
We respect your privacy and will not share your personal information with third parties or partners.